Caribbean Islands
St. Croix

St. John
St. Barts*
St. Martin*
St. Thomas*
Turks & Caicos*

*Search for other islands


FOR OWNERS: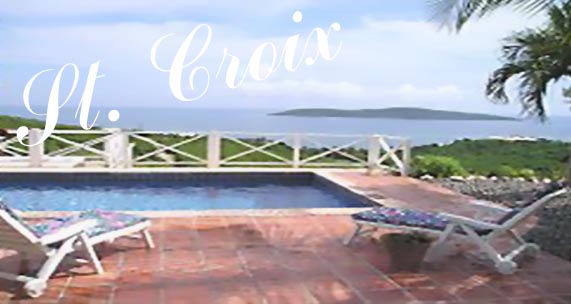 St. Croix Vacation Choices...
Beachfront condos, cottages, private villas with pools & more!
St. Croix is the largest of the US Virgin Islands, featuring the turquoise waters of the Caribbean Sea. It's rich in culture, watersports, scuba and snorkeling along with friendly people and colorful history, and recreational activities, such as casino gambling, fine dining, golf courses, tennis and more. Christopher Columbus landed at Salt River on St. Croix more than 500 years ago, Sugar and rum shaped the island's life and land. Sugar mills, each with their windmill towers and factory chimneys, still remain, echoing the islands past. There's still a working rum factory on island giving tours and sample tasting and you can buy up to $1600 duty free items from the island. It's a tourist destination without being touristy!
All the St. Croix villas are in our "pay owner direct" program to insure you the BEST Rates!
View all at: StCroixRentAVilla.com